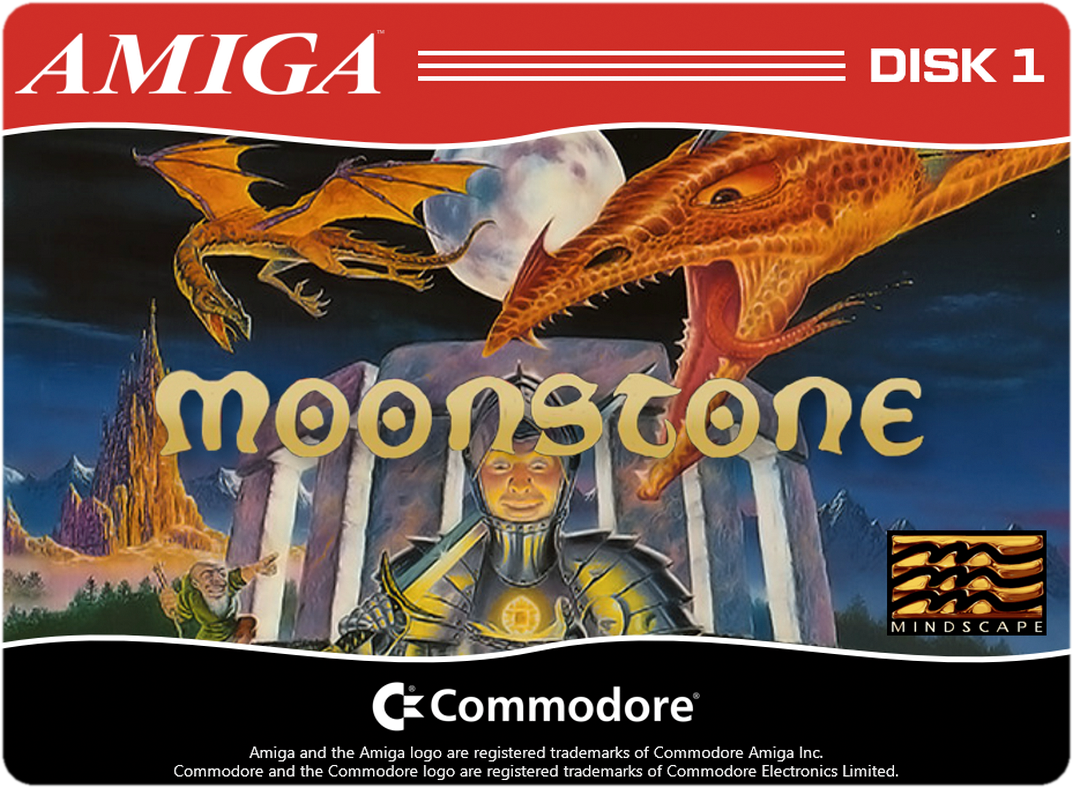 Give right now an elegant face to your game disks ! Amiga Games Stickers Renew is the new Intense Creative project and what better than to start with the crazy Moonstone.
I'm proud to start this new project and hope you enjoy. A large collection will be available depending of the success.
I want to give a modern look respecting the original spirit with the original logos until the font used for "Disk X" (it's the CD32 font).