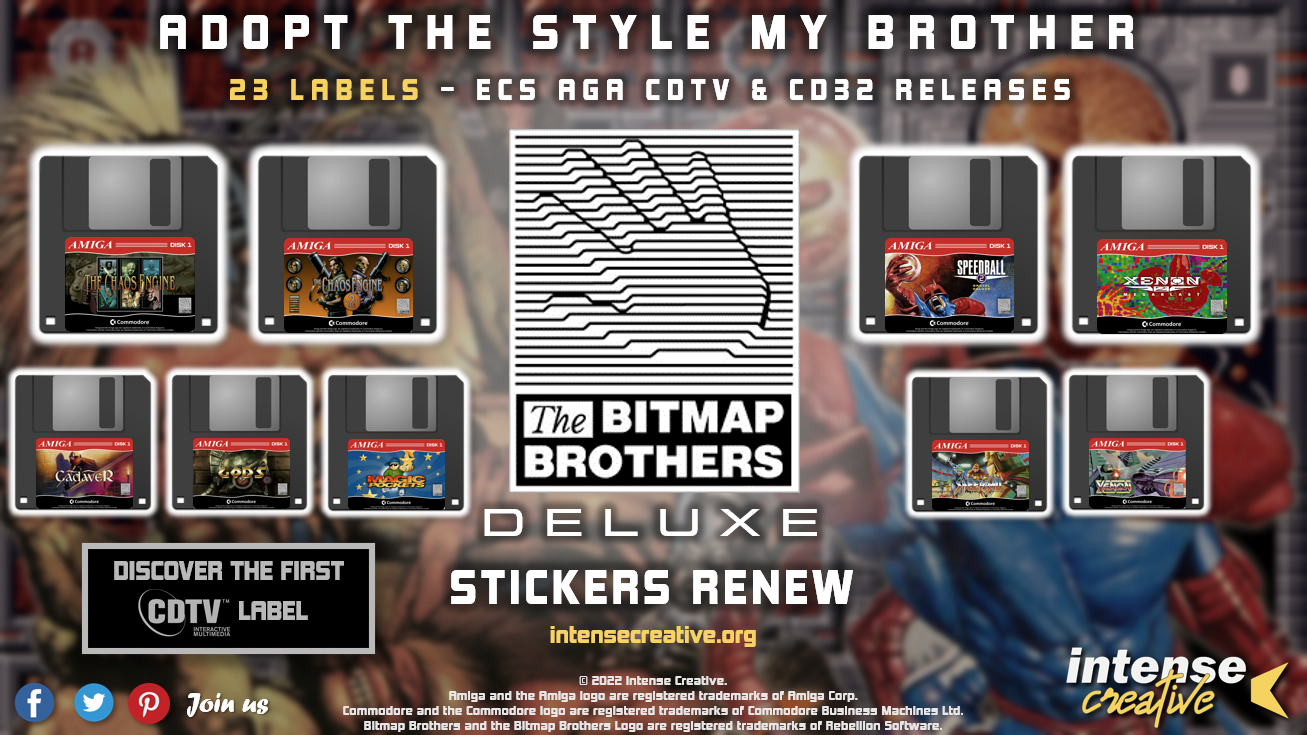 Complete now your Stickers Collection with The Bitmap Brothers Deluxe Stickers Renew. No one has forgotten them because all their games have a unique style : the Bitmap Brothers style !
Content of this incredible collection
The Chaos Engine
The Chaos Engine 2
Speedball
Speedball 2
Xenon
Xenon 2
Gods
Cadaver
Magic Pockets
and... 4 Remastered musics
Discover The first CDTV Stickers Renew who etablishes a new standard labels like ECS AGA and CD32 games.
Download Bitmap Brothers Deluxe Stickers Renew

Download Stickers Renew Collection 2022